Main Content

Join us for our Fall Virtual Event
October 20, 2020, 7:30 p.m. EDT
(pre-programming will begin at 7:00 p.m. EDT)
Registration for this event has closed.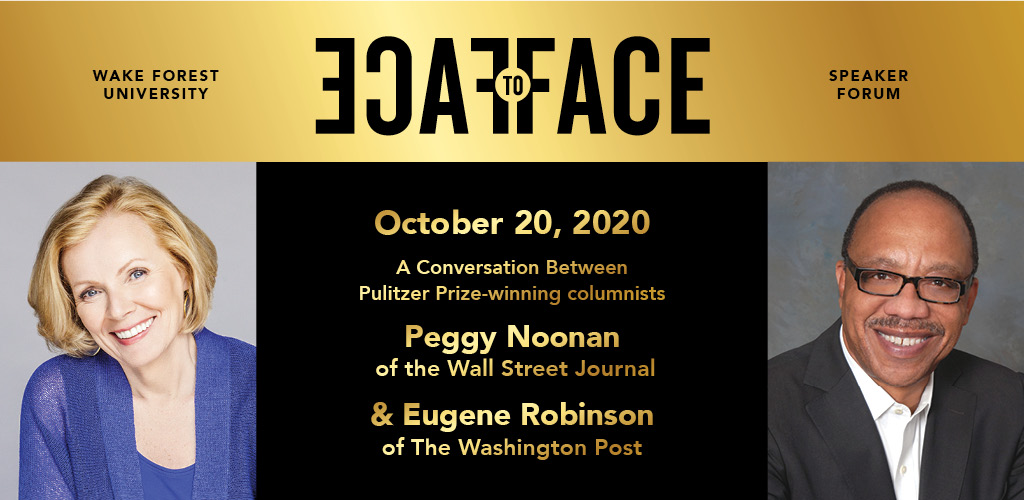 I'm registered!
How can I access this event on October 20th?
To access the viewing platform, please go to this link: https://facetoface.vx.events/
What information will I need to login to the event? 
You will simply need to enter the email address that you used to register for this event. This will be the same email address where you received your confirmation email.
What time does the event begin?
Pre-programming will begin on Tuesday, October 20th at 7:00 p.m. EDT, and the event programming will begin promptly at 7:30 p.m. EDT. We recommend that you try to login by 7:10 p.m. so that you are set up in time when the event programming begins.
How long will the event last?
The event will be 1 hour on October 20th from 7:30 p.m. to 8:30 p.m.
What type of device should I use to view this event? 
You can use any device connected to the internet that has an internet browser, such as a computer, tablet, or phone. For the best viewing experience, we recommend you use a computer or tablet. 
Does it matter what internet browser I use? 
No; you can use any internet browser to access this event, including Safari, Google Chrome, or Firefox.
What if I have trouble accessing the event during the event?
If we're having any overall technical difficulties (which we do not expect, as we are using an excellent production team!) we will post a status update on our website at: facetoface.wfu.edu/virtualevent.
If you cannot login to the viewing page, please double check the spelling of your email address as you enter it into the website.
For any registrant who is unable to access the event for some reason while it is taking place, the entire show will be available for viewing for all event registrants for 30 days following October 20th.
Can I share the viewing link with someone who has not registered? 
Unfortunately, anyone who has not registered will not be able to enter the viewing site, as their email will not be recognized on the viewing platform. Please encourage your friends to register themselves for the event. Registration will close at 7 p.m. on Monday, October 19th.
The video looks small on my screen. How do I make it fullscreen?
Under the video player on your screen, there are several control icons on the bottom right. If you click on the icon that looks like a broken square, it will cause the video to fill your entire screen.
I need to step away from the show for a moment. If I press pause, will I miss anything?
Not a problem. You can pause the show, and when you click "play" again, it will continue from where you stopped. You can also restart the show from the beginning if you'd like.
About this event:
This event will feature a virtual conversation between two powerhouse political analysts, Peggy Noonan and Eugene Robinson. The conversation will be moderated by Dr. Michele Gillespie, Dean of the College. Noonan served as a special assistant and speechwriter for President Ronald Reagan, and writes a weekly column for the Wall Street Journal. Robinson is a columnist and associate editor of The Washington Post. He also provides political commentary to MSNBC.
Please direct any questions you have about this event to the Face to Face team!
How to reach us: email facetoface@nullwfu.edu or call (336) 758-6615.