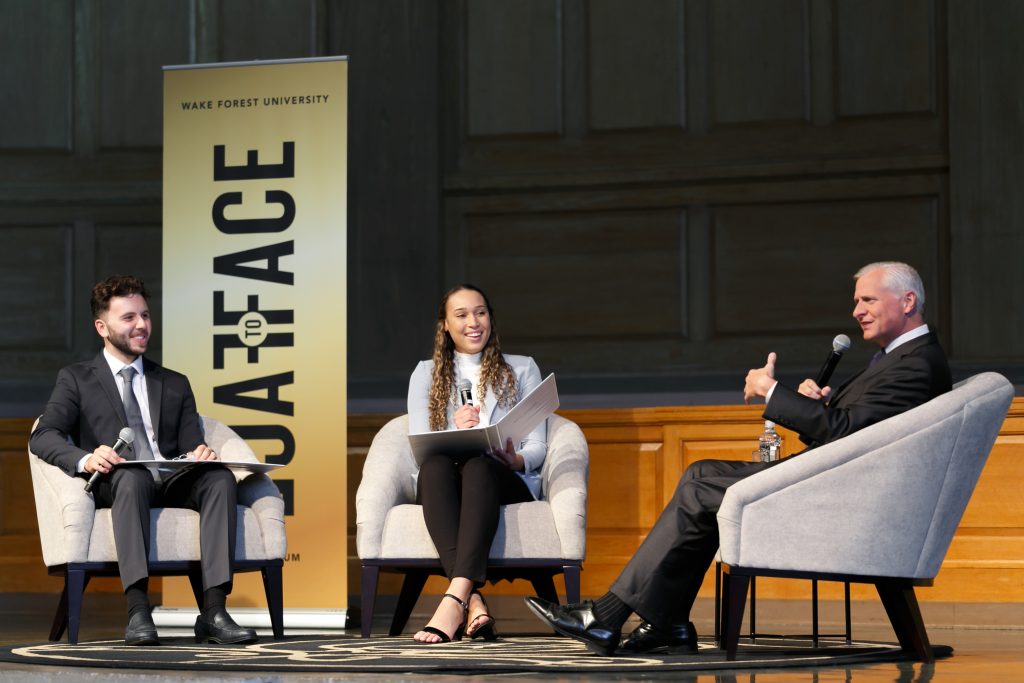 One Night, Two Events
Students from Winston-Salem area institutes of higher learning including Wake Forest University, UNCSA, Winston-Salem State, Forsyth Tech, and Salem College can attend BOTH the Student Led Event and the Keynote Address for FREE with their student ID.
---
All complimentary tickets are available on a first come first served basis, while supplies last. If the event is sold out in advance, no complimentary tickets will be distributed.
The only way to ensure your seat is to purchase a ticket in advance.
Keynote Address Tickets: You can also request a ticket at Wait Chapel beginning at 4 p.m. on the day of the event.
---
Questions to Consider
In preparation for these events, we are asking for your help developing the questions and topics for conversation. Please submit questions for our speakers by emailing facetoface@wfu.edu.